Coaching
You are a pattern breaker and a trail-blazer…
You think outside the box and have big dreams. But the people around you don't encourage you.
Often feeling judged and misunderstood, you end up doubting yourself and are afraid you will never reach your potential.
You want to feel supported, connected, and more confident in your vision. There are new creative ideas you want to implement.
Without support and a roadmap, you feel lost and like you are walking around in the dark. You've been trying for years, but the progress you want to make isn't manifesting.
How we do the work – is the work.
Real change goes deep, and it isn't easy.
It requires self-reflection, insight, patience, and faith. I have been there and worked through the darkness to find a path. Manifesting outer changes often depends on the inner belief systems.
As a coach, I will work with you to understand your goals and develop a plan to help you reach them.
We will identify the mindset blocks and create a plan to overcome them. You will no longer be alone, wandering in the dark and wondering if you will make progress.
You will understand how to apply the unique parts of yourself to reach your goals and implement the changes. Through our work together, you'll birth the world you are dreaming of because you have aligned your inner world with your outer goals.
Let my experience be the support and guidance you have been missing…
Here are some topics we can explore…
Anti-Racist Community Organizing
Develop the skills and understanding needed to build relationships and networks using anti-racist principles and practices. Learn to bring together groups of people to build power and create change in a community, system, or organization.
Leadership Development
Leading with love and justice requires learning a new paradigm beyond patriarchal and hierarchal leadership styles. Learn to be a leader that can embody collaboration and accountability. Develop influence without abusing your power.
Understanding and Healing from White Culture
Race is a construct that dehumanizes everyone. Learn to identify characteristics of white culture and its impact on you, your family, and your community. Identify healthy practices and beliefs that connect you to your lineage and to the rest of humanity to create a ripple of healing.
Raising Anti-Racist Children
Learn to talk to children in age-appropriate ways while encouraging loving, healthy, cross-racial relationships. Learn developmental stages and what children need to know about race to navigate the world without giving up their humanity.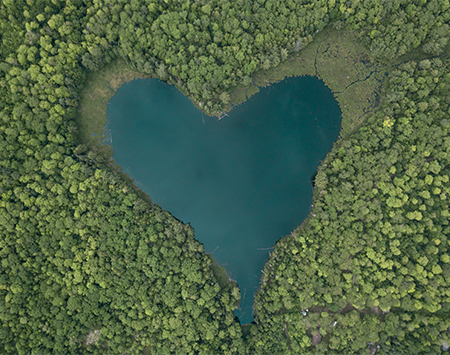 Understanding Ancestral Trauma
Develop an understanding of collective trauma patterns in your lineage. Reclaim your story and reconnect to ways of being lost due to collective historical and interpersonal trauma. Part history, magic, healing – create changes for future generations.
Holistic Lifestyle
Cultivate a holistic way of life that honors your mind, body, and spirit, from food to household products, childbirth to parenting, education, relationships, doctors, healthcare, and entertainment. Balance your unique wellness needs without becoming overwhelmed, anxious, and broke.
Developing Your Intuition
We have been taught to outsource our power to systems and authorities outside ourselves. Yet we have been born with our innate wisdom and guidance. Identify the mental programming that has caused you to distrust yourself and reconnect to your soul's signs to guide you to your highest purpose.
Fall in love with the journey…
It can be hard to invest in yourself.
You have big dreams and are ready for them to manifest now. There is no quick fix to a new world. Your journey there will make you a good leader, partner, or parent.
Don't miss the lessons of your process. Avoiding being present on the journey will only create delay.
Get the support you need to dive into the deep work and manifest the desired results.
"Since beginning my work with Heather, she has been an exemplary coach. Because of her, I have been able
to comprehend systemic racism over time, understand implicit bias and prejudice, and learn about privilege.
She has been a vital resource to me, and I look forward to continuing our work."
– Jennie Vega, Social Worker, and Domestic Violence Advocate, New Jersey
Consulting
You care about the quality of the work you do…
You believe in the quality of your organization.
But if you are honest, the workload, the paperwork, and the stress have pulled you away from your mission. It is hard to keep yourself and the staff motivated when there is so much work.
How do you balance helping people when the budget is limited and the staff is burnt out?
The collective awareness has grown to understand the importance of addressing racism, oppression, and other abuses of power.
Organizations seek expert guidance to ensure their work is justice-oriented. You have found the right place.
Align your practice with your mission.
I have over 20 years of experience working within systems to bring about change in staff, policies, procedures, products, and outcomes:
Reignite the passion and motivation of your staff
Support teamwork and relationships and improve morale
Learn to assess your policies, procedures, and practices from an anti-racist perspective
Receive valuable feedback on the product or services you offer
Assess your outcomes to ensure they are equitable
Develop collaborative leaders that improve your culture
Invite feedback from your staff and learn to implement it effectively
The days of top-down leadership and employee-blind loyalty are over.
Allow your organization to evolve with society.
My areas of focus…
Implementing Anti-racist Practices in an Organizational Setting
Analyze and assess your policy and practices which reinforce racism. Develop systems to address inequitable outcomes for clients. Learn how to develop accountable relationships with your clients and customers. Reinvent your hiring and promotion to inspire diversity of staff and thought.
Anti-racism for Professionals
Develop skills to have effective conversations on race in the workplace that lead to better teamwork and equitable outcomes. Learn how to implement change through collaboration and relationship building.
Leadership Development with a Justice-Oriented Perspective
Support leadership skills that enhance collaboration and teamwork. Develop conscious, ethical, and inclusive leaders that will inspire the best from their staff.
Justice is love in action.
Show the world that you are willing to do the work, not just say the words.
Change is hard, and this work is especially full of pitfalls and intense emotions.
You can trust the experience I bring. Your staff, clients, and community will respect your willingness to be authentic, and you will build lasting relationships that benefit your organization for years to come.
"As an interracial family, Heather's coaching has been instrumental in helping us understand how racism in our society
will impact our son's development throughout his childhood and adolescence. Because of her guidance,
our entire family is now more aware of and adept at handling conversations about race and preparing our son to recognize
and react to the influence of race on his social, emotional, and academic interactions."
– The Williams family, New Jersey
Supervision
You chose this work to transform your clients and the system.
People choose social work because they have a big passion and a bigger heart. You see suffering all around you and want to make a difference.
Graduate school gave you the degree, but you are keenly aware there is much more to learn once you jump into the field. You also know that social workers often get "baptized by fire" and must learn on the go, with a high caseload and little support or compensation.
You want to make a big impact and see the importance of individual and systemic change.
But how can you know where to start when you are just beginning your career?
You need an out-of-the-box supervisor…
One who will help deepen your experience beyond what graduate school can offer.
An expert clinician capable of helping you hone your clinical style.
A compassionate, supportive cheerleader who will bring out all your strengths.
A seasoned professional to help you navigate common pitfalls and mistakes.
A skilled advocate who has made the systemic change.
Let me help!
For licensed social workers and other counselors and practitioners needing supervision toward their license, I am certified by the NASW to provide clinical supervision.
My clinical work integrates family systems, anti-racist/anti-oppressive community organizing, and trauma-focused modalities.
I love to work with social workers with a passion for change and a heart for people to support them in being effective change agents while ensuring they are cared for.
Supercharge your social work career!
Invest in yourself and your career. The world needs big hearts like yours, and you need the right support to accomplish your dreams.
Let's connect for a free consultation and get you on the right track for the rest of your life! (862) 505-1717