Are you doing everything to align your practice with your mission?
You want to invest in educational opportunities that inspire sustainable change in your organization.
Your staff is bored with the same old training topics year after year, and you struggle to keep them interested and connected to their work.
You want to incorporate training on justice, diversity, and race, but you aren't sure where to start.
Push your staff and your organization to grow to their fullest potential, reignite their passion for their work, and reconnect with their purpose.
Learning is an important part of professional and personal growth.
There are many educational opportunities, and it can be hard to sort through what and who are the best options.
Learning best occurs in an environment with a teacher who supports learners' growth and can translate expert information into simple, easy-to-understand, and implementable concepts.
I support participants in growing their knowledge base and connecting with the material presented using their personal experience.
Learning is a circular process; many opportunities arise for participants to share their knowledge and teach each other.
Through engagement, we strengthen the bond, connection, and relationship of the group participants and create ongoing motivation to sustain change with the information being taught.
Training and workshops can vary from one hour to year-long immersions. They can be formatted for in-person classroom settings or virtually via a video conferencing platform.
I have provided training for various community groups, schools, nonprofits, universities, city and county government, and professional conferences on the following topics: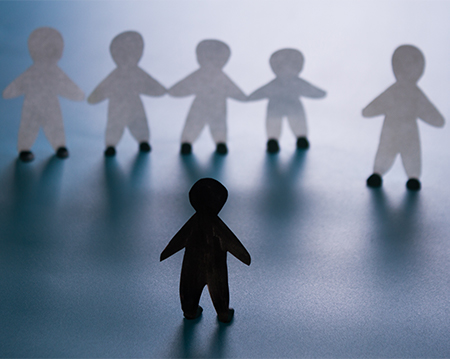 Racism and Children
Learn how to engage children on the topic of race in ways that are developmentally appropriate and promote a positive self-image for all groups
Whiteness and White Culture
Understand the role of white people and delve deeper into how this typically not discussed dynamic is an essential part of the culture of the US. Learn how to apply this understanding to deepen your work toward equity and justice.
Complex, Intergenerational, Ancestral Trauma (Understanding and treating)
Identify and understand types of trauma. Learning how to identify unhealthy patterns and some strategies to transform and break these patterns. We will use the latest neuroscience to discuss interventions for the mind, body, and spirit.
Implementing Anti-racist Practices in an Organization
Define antiracism and how it is different from diversity and inclusion. Begin to identify ways to implement antiracism into your organizational policy, practice, outcomes, and culture.
Community Organizing Strategies
Learn ways for your group to develop collaborative strategies to identify goals, build power, and come together to make systemic change
Previous Presentations and Trainings
Holistic Moms Network
Jersey City Moms Group
Hillpoint Preparatory
Playhouse Preschool
Rutgers University
Montclair State University
New Jersey City University
Learning A-Z
First Presbyterian Church of Caldwell
Decolonizing Therapy
Parents Engaging Parents
Passaic County Youth Services Commission
Passaic County Division of Mental Health and Addictions Services
Reviews
Heather provided a well-researched, engaging, and powerful workshop on talking about race within the context of the developmental understanding of 0-6-year-olds.
This workshop educated my teachers and me on how children conceptualize, internalize and use race to understand their world.  More importantly, it gave us a platform to have a unifying conversation about the importance of race in cultivating self-esteem.
Perhaps the most surprising part of the workshop occurred after the workshop ended. This workshop facilitated a bond that deepened our resolve to empower our students to be confident and deepen our connection as coworkers. This was truly a team-building and bonding exercise. Integrity and honesty create an atmosphere of support and understanding that builds bridges and bonds.  
We have acquired a new language of love, respect, and inclusion.
– Jennifer Henry, Founder, Hillpoint Preparatory
Playhouse Preschool's first 2017-2018 Parent Educational Workshop was "Talking to Preschoolers about Race."  
The most important lesson I came away with is that the conversation about race is an ongoing process that needs to continue on and on.  There are more questions than answers, and posing the questions is an important part of the process.
The conversation involves sharing viewpoints and values that we grew up with and how they affected our perceptions of others, and ourselves, how our experiences in the world shaped our feelings of belongingness or alienation, and listening to each other. These are all parts of the process.  
The Growing Edge did a wonderful job of starting the process for Playhouse families and staff. It is the responsibility of us all to continue to conversation.
– Lisa Korn, Educational Director, Playhouse Preschool
Expand your growing edge!
Reignite the passion of your staff with a learning environment to connect to their own wisdom and sustain the transformation beyond the walls of the training room.
Let's connect and discuss your training needs.
Please call (862) 505-1717 today, and let's talk more about how I can support your organization.